Happy Monday all!
I'm excited to feature one of my style crushes Folake of Style Pantry. I admire her ability to mix high and low end pieces effortlessly without coming off as pretentious.  Folake wears bold colors and prints in a way that says "hey I can wear that too!".  That's why I chose this particular pin to highlight. Who doesn't like a bold print skirt paired with a simple button up shirt?
I'm so happy that you ladies (and some gents!) like my Pinterest Faves!  I'm thinking about making it permanent feature.  What do you think about this?
Have a wonderful day!
Disclaimer: Photos are property of Style Pantry.  I have permission to use them.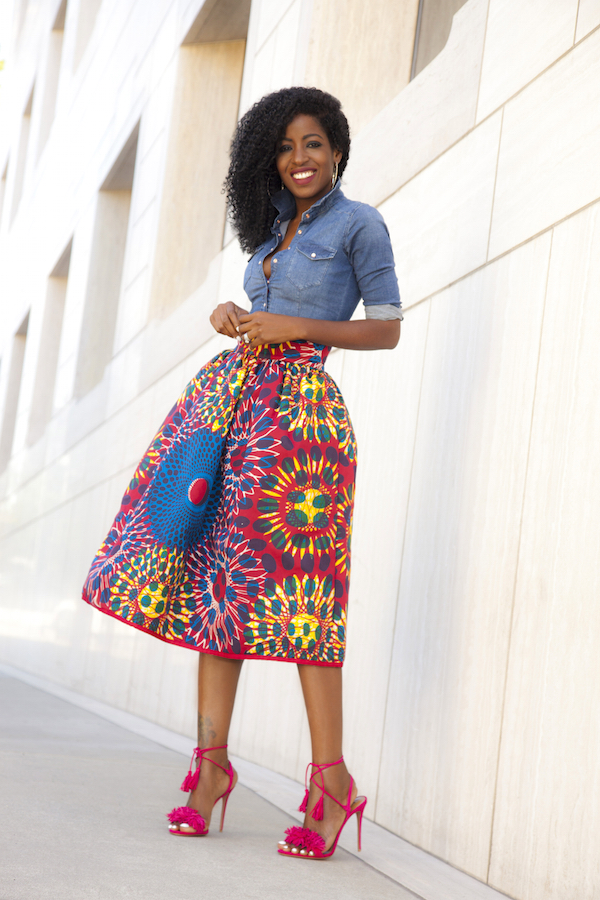 Shirt: Old Navy (old)
Skirt: Custom by TajaSews (old)
Sandals: Nine West (old)