TGIF all!
Arctic air has descended on Philadelphia and it's brick cold outside! During this time of year,  being cute completely goes out the window and staying warm becomes my number one priority.   When weather like this sets in I always go to my cold weather staples to keep me warm in the elements.  Here are a few staples below I can personally  vouch for.
Have a wonderful weekend!
Down Coat:  After a few years of freezing my ass off in the Winter, I finally broke down and bought a down coat. I know down coats aren't a PS girl's best friend but I was tired of being cold.  While I may look like the Abominable Snowman's sister I could care less because I'm warm!  This year I was in need of a new down coat so I snagged this Lands End one for over 50% off.  I went with Lands End because they're known for good quality outerwear.  This coat was originally $219 but  once I combined their after Christmas sale  and an additional 20% off coupon I got it for $95 (plus I got 6% cash back by using Ebates when I purchased it!).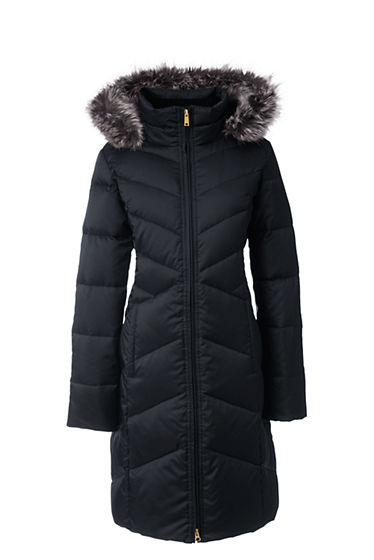 UGG Boots: For years I avoided UGG boots like the plague.  They didn't appeal to me because they made my size 10 feet look ridiculously huge.  But after nearly getting frostbite one Winter, I immediately went out and bought a pair.  I haven't regretted that decision since.  For Christmas this year, my godchildren put their money together and got me a gift card to buy a new pair of UGG boots (my godkids ROCK!).  I got the new streamlined,  water-resistant Kristen boot which looks terrific on my feet.
Chunky Scarf: my BFF teases that I look like I'm going to Iceland when I wear my chunky scarf but I wouldn't have it any other way. I hate feeling cold air around my neck so it's the first thing I cover up. So I'll keep rocking my chunky scarf while I brave the Antarctic-like Winter temps!